Heraldic Tiles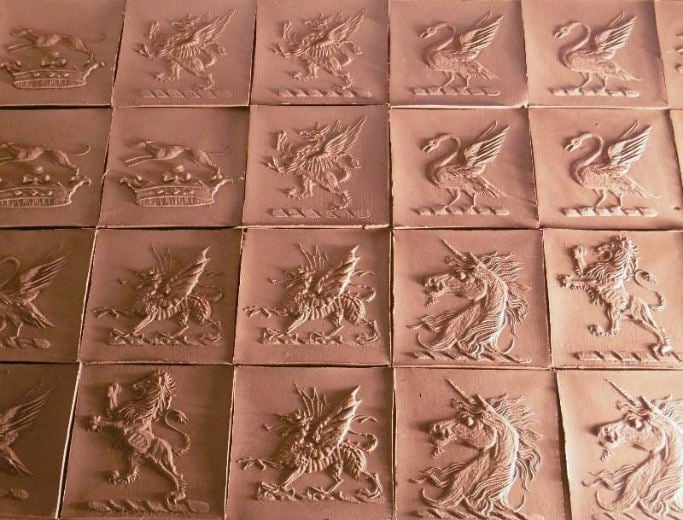 Some newly pressed heraldic tiles before finishing
The method I use enables me to make short runs of bespoke tiles, which lends itself very well to images like family crests or pub names.
The cutting of the block is a similar process to the carving of signet rings, and in these tiles the finest detail is picked up and enhanced by the slip which is poured across the embossed clay. This also enlivens each tile and makes every one slightly different (see the dragons below). Your bespoke tiles could be distributed around the family, and find a perfect home from kitchen to bathroom, boot room to fireplace. Alternatively they can be left unglazed.
The minimum order for each bespoke design is for eight 10 x 10cm tiles - price on application.
To find an image of your family crest, you can use crestfinder at www.myfamilysilver.com. Please be careful that you have found your exact crest and referred me to it (ideally email me an image of the crest), as some of the crests can vary minutely from one family branch to another.
Please get in touch if you'd like to discuss anything.