Making the tiles
A few pictures showing some of the processes involved in making the tiles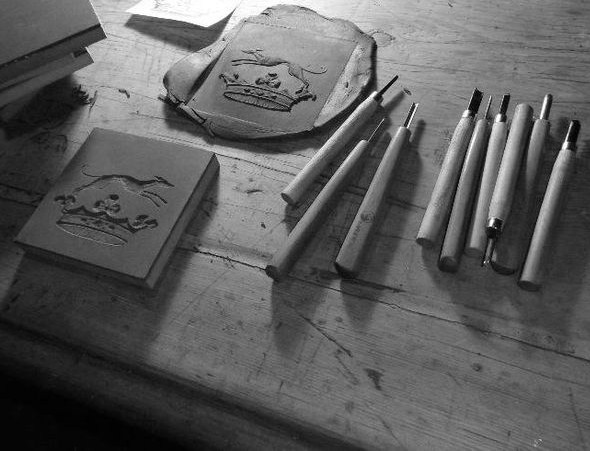 THE TOOLS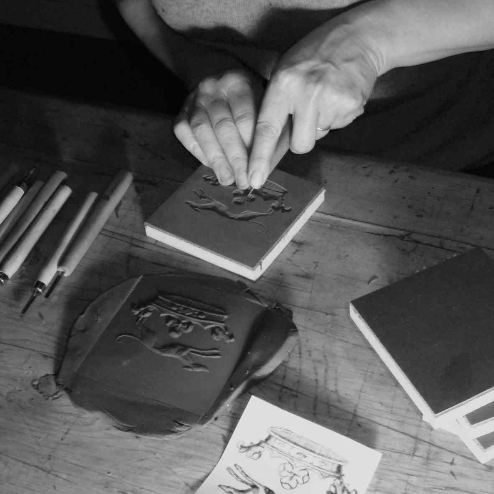 CUTTING THE BLOCK
The block is tried out and adjusted repeatedly to get the form and detail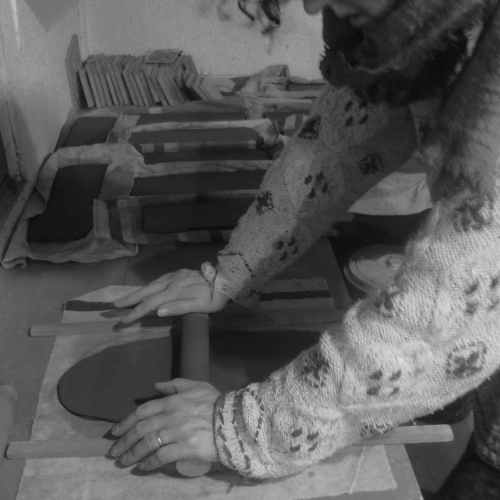 ROLLING OUT THE CLAY
The old fashioned way, with a rolling pin and two sticks for guides.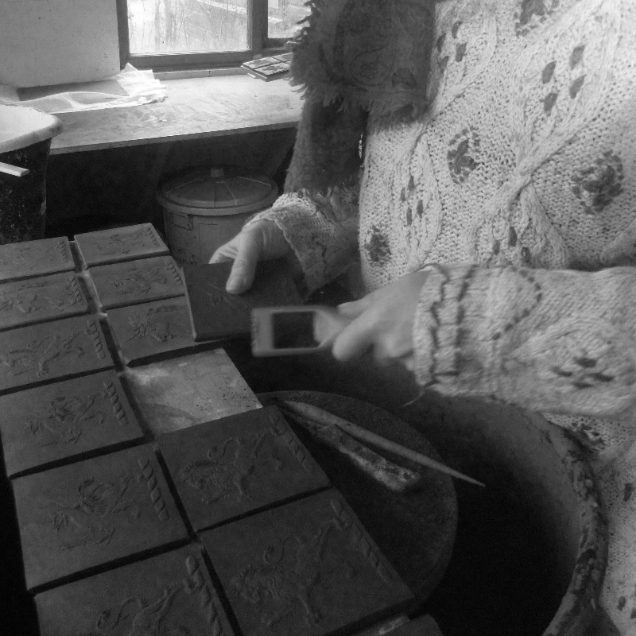 AFTER THE TILES ARE PRESSED THE EDGES ARE TRIMMED

When the clay has hardened enough for the impressions not to smudge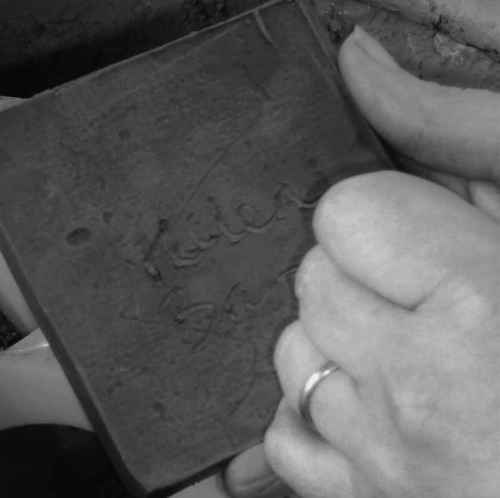 SIGNING THE BACK OF THE TILE
Every tile is signed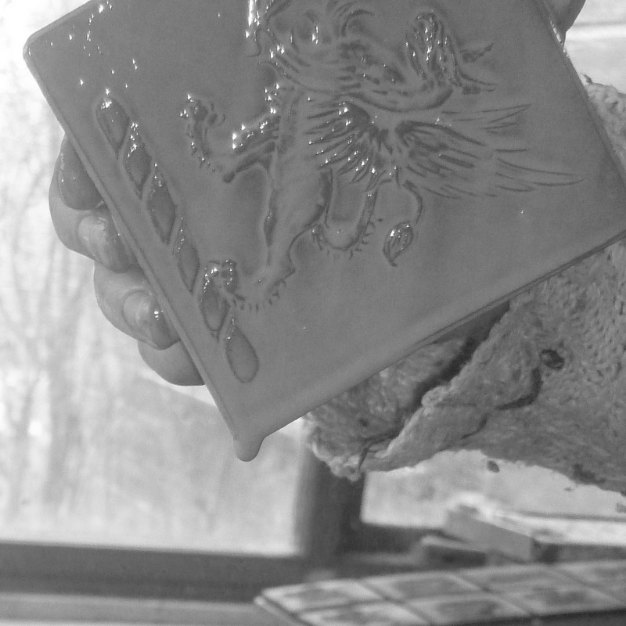 DIPPING THE TILE IN SLIP
The slip picks up very fine detail as it washes across the surface.
For the best effect the slip has to be the right thickness and the tile must be damp.