Helen Baron Tiles
HELEN BARON EARTHENWARE TILES
Here you can find a range of handmade glazed earthenware tiles depicting animals, birds and family crests, with new designs constantly being added. They are mostly 100mmx100mm to fit with widely available inexpensive background tiles and lots of mosaic, stone and other settings.

The tiles are made by cutting detailed blocks and pressing them into red earthenware clay. There are two different kinds of relief tile - low relief and flat relief and also occasionally larger slip-trailed tile panels.

The low relief tiles have flattened three dimensional images. The blocks are quite a challenge to make with tiny variations in the depth of the incisions, the block is carved more deeply where the design comes further forward.
The flat relief blocks only have two planes so the designs have to be strong and simple.
Both the low and flat relief tiles are washed with white slip which picks up the pattern, emphasises the intricacies of the impression and makes each tile slightly different. They are then glazed.

The slip-trailed bird and animal tiles are larger, just over 6" square (15.5cmx15.5cmx1cm). They are rolled out by hand, then pressed with faint guidelines to enable quick and fluid slip-trailing and would be suitable for individual pot stands or as pictures as well as in the other settings.
Please contact me if you would like short runs of bespoke tiles depicting other animals, crests, house names, pub names etc.
And if you know anyone who might like these tiles, please pin them or spread the word by whatever means - thank you!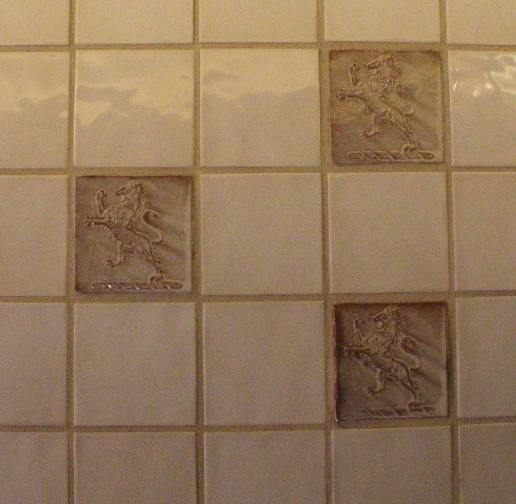 Three heraldic lion tiles set among inexpensive background tiles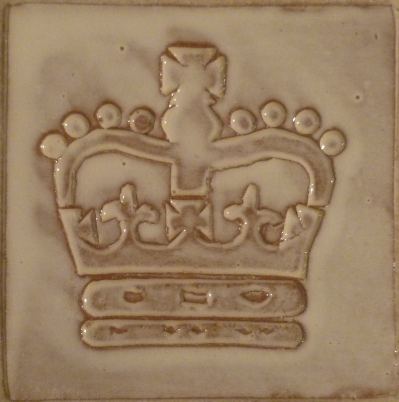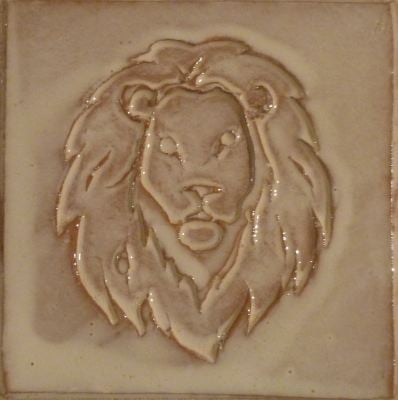 These flat relief tiles were made with pub names in mind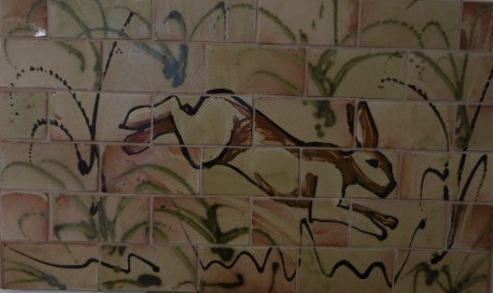 Earthenware tile panel depicting a hare in grasses - slip decoration
Slip trailed hare tile
Save
Save
Save